Russian Military Uniform Eagle Crest Buttons
Price: €

0.99

Quantity:
Size:

Color:

Description
Metal Russian military buttons with eagle crest for clothing, hats, shoulder boards etc.
Two sizes are available: 22mm and 14mm.
Three colors: gold, silver, olive(khaki).
Price is for 1 button of any size or color.

Reviews
Unfortunately there are no reviews yet, you can be the first.
Related products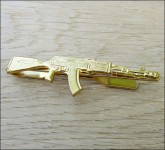 Soviet Russian AK-47 AK47 Tie Clip Holder Badge

€ 9.99
World Of Tanks Warrior Tank Chest Badge

€ 9.95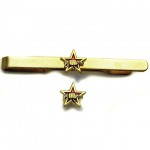 Soviet Russian Spetsnaz Tie Clip and Badge AK47

€ 9.99