Military White Snow Camo KMZ Suit
Description
Modern Russian Army White Snow Camo KMZ Suit Winter
KMZ Military Suit (Kostym Maskirovochniy Zimniy) consists of anorak jacket, trousers and mittens. The suit is one size. Worn over winter clothing. Made of modern materials. Dos not rustle. Very high quality and well thought out maskkhalat (camo suit). It is made in one size. It is regulates with help of ties from the 48 to the 62 size.
Reviews
Unfortunately there are no reviews yet, you can be the first.
Related products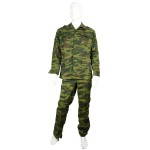 Russian Flora Camo Suit
€ 49.99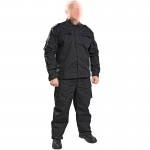 Spetsnaz Tactical Suit Uniform BDU
€ 64.99
Lightweight Suit KLMK Berezka
€ 49.95