Russian Soviet Army Naval Sailor Hat Pilotka Side Cap
Price: €

9.95

Quantity:
Size:

Description
Russian military NAVY sailor uniform Pilotka Hat.Pilotka - summer headdress of a sailor. It is called so because, first of all, this headdress appeared among pilots. Also known as side cap, garrison cap, wedge cap, field service cap in different countries.
Size medium (fits 57-59 cm). Comes with metal Soviet Naval uniform badge.
Made in Russia. High quality.
Reviews
Unfortunately there are no reviews yet, you can be the first.
Related products
Papaha Russian Cossack Hat Papakha Sheepskin Lamb Astrakhan Fur
€ 49.99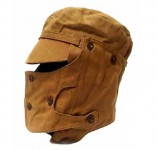 Afghanistan War Soviet Uniform Hat Syriyka
€ 14.99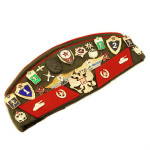 Pilotka Side Cap Soviet Hat
€ 24.99