Navy Visorless Sailor Cap
Price: €

19.99

Quantity:
Hat size:

Badge:

Color:

Description
Black visorless Russian / Soviet Navy sailor hat. Visorless cap (capless cap) is a uniform headdress for foragers in the Russian army, which, with a slight modification, was introduced as a uniform headdress for sailors of the Russian fleet.
This Naval uniform cap comes with ribbon which says (NAVY) in Russian and metal badge attached.
High quality. Made in Russia.
Reviews
Unfortunately there are no reviews yet, you can be the first.
Related products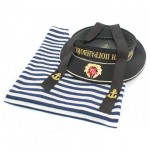 Russian Military Navy Sailor Hat Striped Shirt Vest Kit Complete
€ 29.95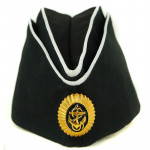 Marines Pilotka Side Cap
€ 9.99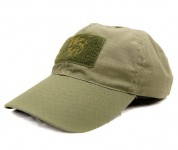 Bars Olive Baseball Cap OD RipStop Velcro
€ 13.99