Russian Military Navy Sailor Hat Striped Shirt Vest Kit Complete
Price: €

29.95

Quantity:
Hat Size:

Shirt type:

Shirt Size:

Description
Russian Military Navy Sailor Visorless Hat and Striped Shirt Vest (Telnyashka). By order of 1921 The cap for sailors of the Navy of the Soviet (Russian) fleet was approved. Since then, the hat has not changed.
Currently, the name of the fleet, to which the ship on which the sailor serves, belongs to the sailorless cap on the tape. Dark blue and white striped tank top is official Russian Navy salor uniform.
A vest-shirt is a practical knitted underwear for sports, tourism, recreation, physical work, hunting, fishing.
Thanks to the active dyeing of yarn, our vests do not fade and retain color even after numerous washes.
GOST-25904-83.
Reviews
Unfortunately there are no reviews yet, you can be the first.
Related products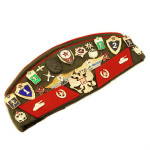 Pilotka Side Cap Soviet Hat

€ 24.99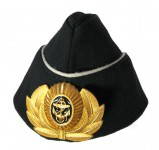 Russian Soviet Army Naval Sailor Hat Pilotka Side Cap

€ 9.95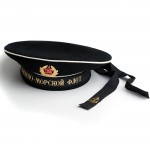 Navy Visorless Sailor Cap

€ 19.99