Pilot Flight Mask KM-32
Price: €

149.99

Quantity:
Description
Airtight airborne oxygen mask KM-32 with a cover-bag, designed for use by pilots-fighters. It is necessary to isolate the respiratory organs of the pilot and oxygen supply during flights, as well as to maintain radio communication through the headset. The kit includes: an oxygen corrugated hose, a compensating tank (mask), a talking device (cord), straps for fixation and a bag.
Reviews
Unfortunately there are no reviews yet, you can be the first.
Related products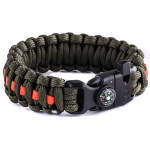 Russian Military Survival Bracelet

€ 9.99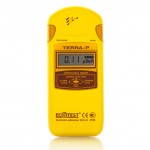 Ukraine Dosimeter Radiometer Household Terra-P MKS-05

€ 199.95
Military Protective Kneepads

€ 9.99