Home
/
/
/ Russian SOBR Rapid Response Detachment SWAT Patch Set
Russian SOBR Rapid Response Detachment SWAT Patch Set
Price: €

9.99

Quantity:
Color:

Description
Russian SOBR Special Rapid Response Detachment SWAT Patch Set.
SOBR (Russian: СОБР - Специальный Отряд Быстрого Реагирования) - Special Rapid Reaction Detachment - SWAT.
Federal and regional special units basic task ow which is to fight organized crime.
However, due to changes in the internal political situation SOBR was successfully applied in military anti-terrorist operations carried out in the North Caucasus region.
The set is for 2 PVC patches: chest patch and back patch.
Reviews
Unfortunately there are no reviews yet, you can be the first.
Related products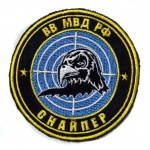 Russian MVD Sniper Sleeve Patch Eagle
€ 4.99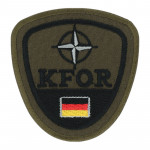 KFOR Kosovo Forces German Patch
€ 4.50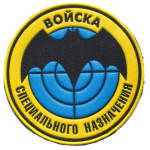 Russian Special Purpose Troops Patch - Bat
€ 4.63