Soviet Ushanka Badge Hammer and Sickle
Description
Russian Soviet Hat Ushanka Badge - Red Star Hammer and Sickle
Soviet army soldiers hat badge (for Ushanka fur hats, visor hats and other). Also was used several years after the Soviet Union by Russian military forces.
Badge is metal. Approximately 5x4 cm (2x1.5 inch).
Reviews
Unfortunately there are no reviews yet, you can be the first.
Related products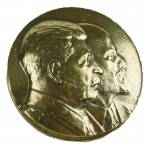 Soviet Leaders Stalin & Lenin Pin Badge

€ 7.99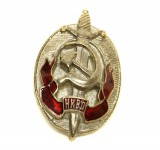 Soviet Russian NKVD Communist Hammer & Sickle Badge

€ 19.95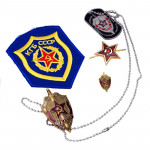 Soviet Russian KGB Secret Service Badge Gift Set

€ 14.99