Russian Soviet Military Marshal Uniform Visor Peaked hat
Price: €

29.95

Quantity:
size:

Description
New reproduction of Soviet marshal's everyday uniform visor hat. Embroidered. Braided brass wire chinstrap. Great for collection or as a costume Russian party acesssory peaked hat.

Reviews
Unfortunately there are no reviews yet, you can be the first.
Related products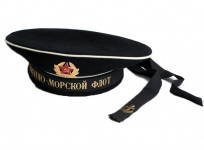 Russian Navy Sailor Uniform Visorless Hat Beskozyrka Black
€ 18.99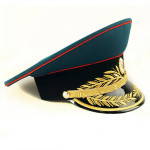 Russian Soviet Military General Uniform Visor Hat
€ 39.95
Russian Navy Sailor Uniform Visorless Hat with Bands White
€ 18.99