Soviet Revolution Officer Leather Hat
Price: €

43.28

Quantity:
Size:

Description
Soviet Leather bolshevik black hat, used in Russia in 1917 October Revolution by Commissioner Officers, future communists. The visor cap comes with Soviet red star badge attached.
Reviews
Unfortunately there are no reviews yet, you can be the first.
Related products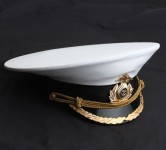 Russian Navy Officer Unifrom Visor Hat Peaked Cap White
€ 29.95
Soviet Army Border Guards Uniform Visor Hat
€ 49.99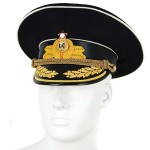 Soviet Navy Admiral Uniform Hat
€ 69.69