PMG 2 Latex Gas Mask
Price: €

9.99

Quantity:
hose:

Description
Russian Soviet PMG-2 (GP-6) Rubber Latex Gas Mask Black Complete Kit which includes: mask, bag, filter, anti fog membranes and cloth filter cover.
The gas mask is used to clean inhaled air from toxic and radioactive substances, as well as from pathogenic microbes and toxins.
The air is cleaned with a special absorber and a smoke filter with which the box is equipped.
New Unused Soviet surplus. Perfect condition. Made in about 1980.
Reviews
Unfortunately there are no reviews yet, you can be the first.
Related products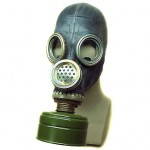 PMG 2 Latex Gas Mask
€ 9.99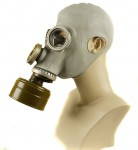 PMG 2 Gas Mask
€ 9.99
PBF Russian Gas Mask Black
€ 24.99