Helmet LSHZ 1+
Price: €

155.00

Quantity:
Description
Modern popular Russian helmet LSHZ1+ used by special forces. Designed and developed for SSO operators. The helmet is equipped with a convenient OPS CORE type suspension system with great adjustability. One size fits all. The helmet is suitable for re-enacting such special forces as SOF, FSB, SOBR and others.
Has rails for active headphones\cameras\flashlights\ other equipment. Velcro panels. NVG mount in front. Real straps has a lot of regulation positions. One size fits all (55-60 head size). Airsoft Replica. Made in Russia. Has original chin strap.
Reviews
Unfortunately there are no reviews yet, you can be the first.
Related products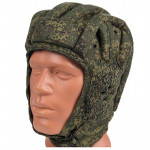 VDV Airborn Paratrooper Helmet

€ 29.95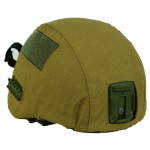 6B47 Russian Helmet Camo Cover Olive 6B27 6B28

€ 9.95
Universal Helmet Cover Flecktarn D

€ 9.28