Bars Gorka 4 Suit Black
Price: €

64.95

Quantity:
Size:

Cap:

Black leather officer belt:

Black leather boots:

Description
Genuine Bars Gorka 4 Spetsnaz Mountain Suit Anorak with tag. This suit complements the range of modern Russian spetsnaz mountain Gorka storm suits which became widespread in units of the Russian Army and internal troops.
The suit consists of anorak jacket with hood and pants with suspenders. Loose-fitting for unrestrained movement & extra layers of clothing. Made of a dense base layer of cotton, in the style of the old Plash Palatka rain capes, combined with reinforcing strong polycotton fabric in all hard wearing areas. Elastics on the sides and wrists of jacket and on the waist and around the calves of pants that provides the best fit of the suit and lesser wind resistance. Entrances to side pockets are protected by special strap.
Front pocket for documents. Reinforcing fabric on sleeves of jacket is made in a form of pockets whihc can be used for placing elbow protection pads inside. Adjustable hood with visor. Pants have two side cargo pockets, two rear and two in side seam. Bottom of the trousers has straps, lockable in 3 positions. These suits can be seen on the machine gunners of air assault team, on FSB security officer, and Special Forces sniper detachment of Internal troops - everybody certainly like this successful thing that has become a symbol of belonging to the workers of the war.
Military Intelligence Magazine.
Please consider that these suits are designed to be worn over other clothes or body armor or other military equipment, so the fit is bulky. If you do not plan to wear it over other clothes but just in regular way, you should order 1 or 2 sizes smaller. For example if your size is 52, you should order 50, or even 48 for exact fit.
Reviews
Unfortunately there are no reviews yet, you can be the first.
Related products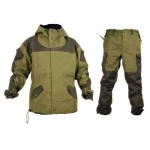 Gorka 3 Bars Winter Field Uniform Suit Fleece

€ 74.99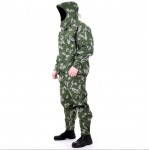 Gorka 3 Berezka

€ 89.95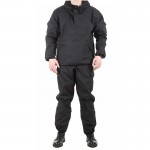 Bars Gorka 4 Suit Black

€ 64.95