Russian Spetsnaz Military Gorka Tactical Uniform Set Complete
Price: €

94.99

Quantity:
Gorka model:

Gorka size:

Cap:

Waist belt:

Tshirt:

Tshirt size:

Description
Complete uniform kit. Includes famous Gorka suit, Telnyashka uniform striped shirt or Gorka T-shirt, VKBO Russian Army uniform belt or officelr leather belt, Gorka original cap.

Comments
Unfortunately there are no comments yet, you can be the first.
Related products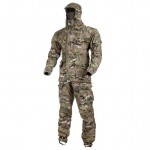 Gorka 3 Multicam Camo Suit
€ 89.95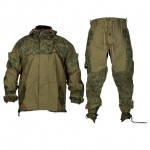 GORKA 3 Digital Flora Mountain BDU Uniform Suit Russian Spetsnaz
€ 64.99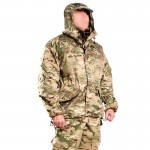 Gorka-3 BDU Suit - Multicam Camo Pattern
€ 64.99