SSO Tactical Vest Jaeger
Description
Russian SSO Tactical Vest Jaeger Olive. Produced by SSO. One of the most popular amount airsofters.
Can be used for AK mags (9AK-74m or 6AKM - AK-103) and hand grenades 4RG (F-1, RGD-5, RGO, RGN), 3RSP, 1RDG)
High quality, durable. Made in Russia.
Reviews
Unfortunately there are no reviews yet, you can be the first.
Related products
6SH116 Russian Chest Rig Tactical Vest Backpack Digital Flora New Set
€ 175.00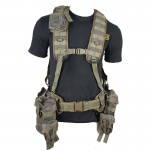 SSO AK Smersh MOLLE Chest Rig
€ 132.95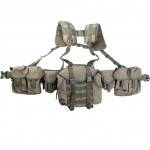 Smersh-A Tactical Vest Chestrig AK Mags
€ 84.99