Splav Elbow Protective Pads
Description
Protective elbow pads made of polyethylene foam, compatible with a number of tactical jackets and tourist overalls, isothermals in the range of the company Alloy. In shape and dimensions, this model is similar to the D3O plug-in elbow pieces (interchangeability).
12 mm thick molded rigid foam provides shock absorption and shock protection
Thanks to special cutouts and a fold system, the insert assumes an anatomical shape, fitting the elbow
A set of steam (2 pieces)
Made in Russia by SPLAV.
One size fit all.
Reviews
Unfortunately there are no reviews yet, you can be the first.
Related products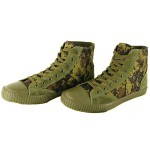 Russian Military Trainers Sneakers
€ 34.99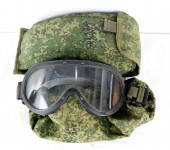 Ballistic Goggles Safety Protective Glasses 6B50 - USED
€ 44.99
AK Bayonet Strap
€ 5.99