Russian Special Forces Tactical Vest Tarzan M22
Price: €

144.95

Quantity:
Description
Russian Tactical Vest Tarzan M22. Frontal forced zip.
Size adjustment from 46 to 68 and hi from 164 to 200 cm.
Compatible with climbing system. Pockets for draining water.
Unobstructed wearing of backpacks, knapsacks. MOLLE on shoulders
Saturation:
- 4 grenades RGO or RGN;
- 2 inside pockets for documents or armor
- two covers under the bayonet-knife or LDC
- pocket for individual dosimeter
- 8 AK/RPK mags
- 2 compartments for a knife
Reviews
Unfortunately there are no reviews yet, you can be the first.
Related products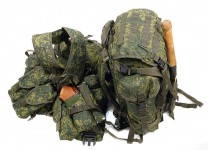 Ratnik 6SH112 Tactical Gunner Vest EMR
€ 139.00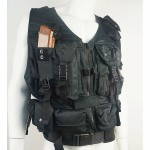 Russian Military Tactical Assault Vest Black
€ 54.95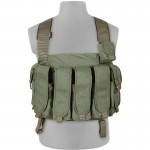 Loadout Vest Pioneer M23 Splav
€ 109.95