Russian Classic Ushanka Fur Hat
Price: €

14.99

Quantity:
Hat size:

Badge:

Description
Russian Ushanka Fur Hat Grey
High quality, thick, warm Russian ushanka hat.
Traditional Russian fur hat made of artificial grey fur.
Metal Soviet army badge will be inclided but not attached.
Reviews
Unfortunately there are no reviews yet, you can be the first.
Related products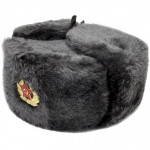 Russian Winter Ushanka Hat

€ 14.99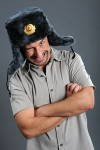 Russian Classic Ushanka Fur Hat

€ 14.99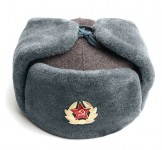 Ushanka Hat WW2 Type

€ 19.99