Russian Classic Ushanka Winter Hat
Price: €

14.99

Quantity:
Hat size:

Color:

Description
Russian Winter Fur Hat Ushanka Black, White, Gray colors available. Traditional Russian fur hat. Metal Soviet army badge will be included (but not attached in case you don't need it). Grey - Russian Army Black - MVD and naval forces White - Army and etc.
Ushanka is Russian winter uniform hat of soldiers of the armed forces of the Soviet Union. Practical warm hat. The fur is very warm and resistant to rain and snow. Comfortable, stylish and inexpensive Ushanka can be worn with earflaps tied on top, pulled down for extra warmth and comfort or tied at the back covering neck but leaving cheeks open.
Made in Russia. High quality.
Reviews
Unfortunately there are no reviews yet, you can be the first.
Related products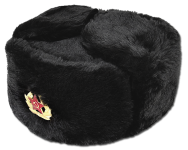 Russian Traditional Soviet Winter Ushanka Fur Hat
€ 14.99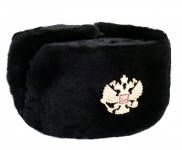 Russian Ushanka Full Fur
€ 49.99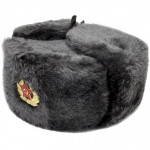 Russian Winter Ushanka Hat
€ 14.99