VDV Airborn Paratrooper Helmet
Price: €

29.95

Quantity:
Size:

Description
The airborne jump helmet is designed to protect a soldier when landing after a parachute jump.
This is a mandatory part of the equipment of a soldier of the airborne troops of the armed forces. A helmet is made of fabric, namely a thin tarpaulin. Inside the helmet there is a lining made of genuine high-quality cotton fabric. This helmet is equipped with stiffeners, which is very important to protect the frontal, parietal and occipital part of the skull. This helmet is equipped with ear holes with eyelets. The landing hop helmet has holes with grommets for venting the helmet. The helmet is attached using a special strap.
Reviews
Unfortunately there are no reviews yet, you can be the first.
Related products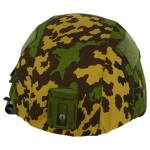 6B47 Helmet Partizan Cover
€ 9.95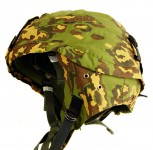 6B47 Russian Tactical Helmet Cover Partizan Camo
€ 17.50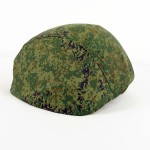 6B27 Helmet Cover EMR
€ 9.28