VDV Paratrooper Airborne Fridge Magnet
Description
Nice metal Russian VDV Airborne troops Fridge Magnet with VDV logo and slogan - Nobody But Us
Appr. 2 inch size.
Airborne troops (Airborne Forces) - "winged infantry", "blue berets", "Uncle Vasya's troops" - what epithets were not awarded to paratrooper guards, but always, at all times and under any circumstances, strength, courage and reliability invariably remained people living on the principle: NOBODY BUT US!.
Reviews
Unfortunately there are no reviews yet, you can be the first.
Related products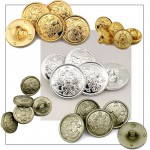 Russian Military Uniform Eagle Crest Buttons
€ 0.99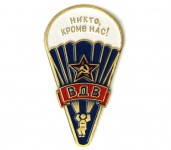 VDV Paratrooper Airborne Fridge Magnet
€ 3.99
World Of Tanks Warrior Tank Chest Badge
€ 9.95