VDV Airborne Telnyashka
Price: €

7.99

Quantity:
Type:

Size:

Description
The classic model of a telnyashka made of culled fabric with a light blue strip
Cooled fabric ("kulirka") - a knitted cotton fabric, on the front side of which flat vertical "pigtails" are visible, from the inside - dense "brickwork";
Comfortable to wear, does not constrain movements;
Persistent dyeing, does not fade during washing.
GOST vest tk.kh / b Light Blue strip
Knitted fabric 100% cotton. GOST 31408-2009
Reviews
Unfortunately there are no reviews yet, you can be the first.
Related products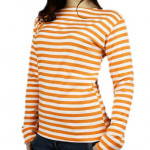 Telnyashka Orange Striped Shirt
€ 9.99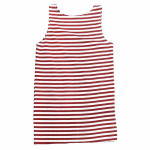 Russian Telnyashka
€ 7.99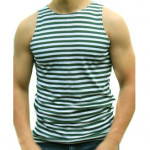 Telnyashka Green Striped Shirt
€ 9.99