Soldier of Fortune Dog Tag Russian Spetsnaz Skull
Description
Russian Spetsnaz (Special forces) dog tag with skull in black beret, crossing AKs and sign in Russian: "Soldier of Fortune. Victory or Death".
Made of stainless steel. 28 x 50 mm. 1,5 mm thick. Weight - 16 grams.
Two chains are included: 60 mm and 10 mm long.
Reviews
Unfortunately there are no reviews yet, you can be the first.
Related products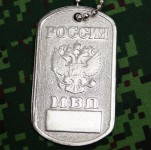 Russian Military Dog Tag MVD -Ministry of the Interior
€ 4.50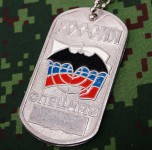 Russian Army Military Dog Tag special forces
€ 4.50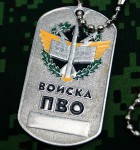 Russian Army Military Dog Tag Air defense troops
€ 4.50