Russian Soviet Army Military Uniform Star Crest Buttons
Price: €

0.90

Quantity:
Size:

Description
Metal Soviet army buttons with star crest for clothing, hats, shoulder boards etc. Golden color.
Two sizes are available: 22mm and 14mm.
14 mm are usually used for Russian military uniform visor hats, shoulder boards, shirts and other.
22mm are usually used for coats and other outerwear.
Price is for 1 button of any size.
Made in Russia.
High quality.
Reviews
Unfortunately there are no reviews yet, you can be the first.
Related products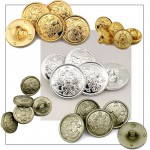 Russian Military Uniform Eagle Crest Buttons

€ 0.99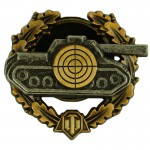 World Of Tanks Sniper Tank Chest Badge

€ 9.95
Out of Stock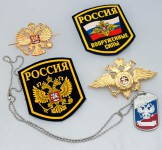 Russian Military Badge Patch Eagle Crest Dog Tag Gift Set

€ 14.99