Soviet Military EO-65K Gas Mask Filter
Description
The filtering and absorbing box of EO-65k
Very specific filter, designed to protect against heptyl, samina, amyl, melange.
At the bottom has a thread for smoke filters.
Height - 175 mm
Diameter - 107 mm
Weight - 0.950 kg
The marking on the FPK is applied with waterproof mastic on the cylindrical part of the body: the first line is the FPK index - EO-65-K; second line - manufacturer's designation, month, last two digits of the year of manufacture, batch number; the third line is the series and number of the FPK.
Reviews
Unfortunately there are no reviews yet, you can be the first.
Related products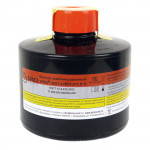 Gas Mask Filter
€ 24.99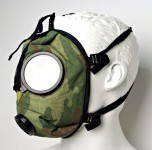 ROU Military Respirator Gas Mask
€ 18.50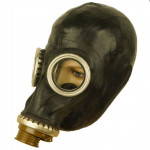 GP-5 Gas Mask Black
€ 14.99