Soviet Military Army First Aid Kit
Price: €

14.95

Quantity:
bandage:

tourniquet:

Description
Soviet military first aid kit pouch - AV. AV is AB in Russian, which is abbreviation of Military first aid kit. Genuine unused surplus. Approximate dimensions - 15x10x7 cm
Bag is worn on a belt.
Russian military bandages can be purchased optionally.
For sale is new empty bag, but just for information, standard contents for the pouches AV is:
1. Tourniquet
2. Medic cloth (bandana)
3. Safe pin - 5
4. Sterile bandage - 3 pcs.
5. Gauze - 2 pcs.
6. Small sterile cloth - 1 pc.
7. 5% Sol. iodine.
8. 10% Sol. ammonia.
9. Pantotsid tablets (0.0082) - for water disinfection.
Reviews
Unfortunately there are no reviews yet, you can be the first.
Related products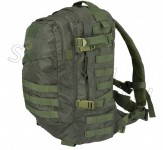 SSO Adler Assault Backpack 35L
€ 79.95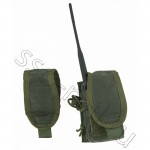 SSO MOLLE Radio Pouch PRS-3
€ 14.99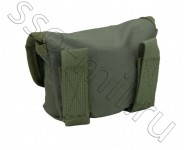 SSO First Aid Pouch
€ 9.99