Russian Soviet NAVY Uniform Buttons
Price: €

0.95

Quantity:
Size:

Description
Metal Soviet/Russian Military NAVY buttons with anchor for clothing, hats, shoulder boards etc. Golden color.
Two sizes are available: 22mm and 14mm.
14 mm are usually used for Russian naval uniform visor hats, shoulder boards, shirts and other.
22mm are usually used for coats and other outerwear.
Price is for 1 button of any size.
Reviews
Unfortunately there are no reviews yet, you can be the first.
Related products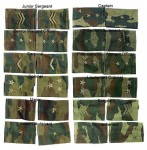 Russian Military Flora Camo Rank Slides Shoulder Boards

€ 9.28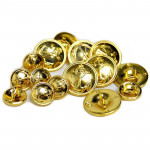 Russian Soviet NAVY Uniform Buttons

€ 0.95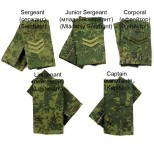 Russian Military Digital Flora Camo Rank Slides Shoulder Boards

€ 9.99