Soviet NKVD Officers WW2 Visor Hat
Price: €

39.95

Quantity:
Size:

Description
Soviet Russian military hat, used in period of WWII by Soviet NKVD Officers (People's Commissariat for Internal Affairs). This peaked cap was entered into use in 1935 for NKVD troopers untill 1953. The hat comes with chin strap, side buttons and USSR red star badge attached. All size available.
Reviews
Unfortunately there are no reviews yet, you can be the first.
Related products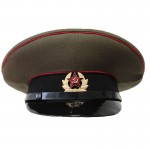 Soviet Officer Infantry Visor Hat

€ 35.74
Russian Navy Sailor Uniform Visorless Hat with Bands White

€ 18.99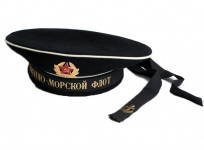 Russian Navy Uniform Visorless Hat

€ 18.99