Soviet Afghanka Boonie Hat
Price: €

16.95

Quantity:
Size:

Description
Summer Afghanka is made of very high quality and strong fabric and has the color of "dusty khaki". The hat also has small holes designed for natural ventilation. For greater resemblance to the original, Panama has a cockade in the form of a star, a symbol of the Soviet Army.
Panama Afghanka is not only a reminder of the Soviet era, but also an excellent defense against the scorching sun. Due to the wide fields you can be in the heat without any fear that it will "burn". At the same time, the hat is quite light, it is very comfortable to wear, since it is practically not felt on the head.
This is a new-made reproduction of the Soviet soldier's Afghanistan War uniform hat - Panama.
The cap is great for hiking, hunting, fishing or any other summer outdoor activities.
2 metal star badges are included - red and subdued green.
Reviews
Unfortunately there are no reviews yet, you can be the first.
Related products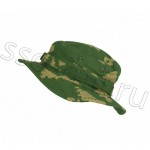 Russian Military Sumrak Berezka Camo Boonie Hat Cap SSO (SPOSN)
€ 14.99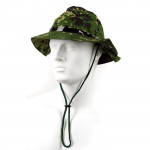 Boonie Hat Flectarn D
€ 9.99
Soviet Afghanka Boonie Hat
€ 16.95