Soviet Army Field Kit
Description
Soviet Russian Army Afghanistan Uniform Belt with Flask and Pouches
Genuine Soviet military surplus. Canvas belt covered with leather-like brown material with brass buckle with star and hammer and sickle painted green, shoulder straps, aluminium water bottle (flask) with case, canvas pouch for AK-47 / AK-74 mags and canvas pouch for 2 hand grenades.
Reviews
Unfortunately there are no reviews yet, you can be the first.
Related products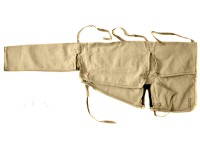 RPK Kalashnikov Rifle Machine Gun Soviet Canvas Case

€ 19.99
Out of Stock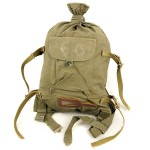 Soviet Army WWII Backpack Rucksack

€ 14.99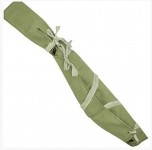 Canvas Case AK 74

€ 14.95
Out of Stock