Soviet NKVD Officers Uniform Peaked Hat
Price: €

39.95

Quantity:
Size:

Description
Soviet Russian WW2 NKVD Officers Uniform Visor Peaked Hat Blue
This is a new-made (replica) military hat of a Soviet NKVD officer of WWII times. This type of hat was used since 1935 untill 1953.
The hat comes as pictured - complete with chin strap, side buttons and Soviet red star badge.
Reviews
Unfortunately there are no reviews yet, you can be the first.
Related products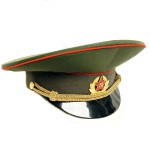 Field Khaki Olive Russian Army Military Visor Hat Soviet

€ 34.99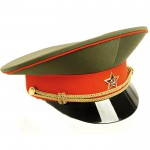 Soviet Officer Visor Hat

€ 29.99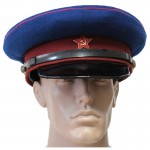 Soviet NKVD Officers WW2 Visor Hat

€ 39.95