Splav Paratrooper M Backpack
Price: €

87.99

Quantity:
Color:

Description
Splav Backpack Paratrooper M (Ranets Desantniy-M).
Based on the famous old Soviet RD-54 airborne backpack. Simple. Sustainable. Convenient. Intuitive. Rationally sufficient. Recommended as a daily basic unit and regular equipment for all cases, except for expeditionary applications.
Video review of the backpack here: https://www.youtube.com/watch?v=URxNtdbKxps
Due to the large volumes of side pockets, this bag has a very flat cut, which makes it unique in its category in two respects: 1. The closer the weight (to the back), the easier it is to wear - this is particularly noticeable for small loads with a large mass such as ammunition, machine gun cases, etc. 2. This VERY flat backpack gives a very low silhouette in the supine position, which provides an invaluable advantage (in case of contact with fire) in front of other backpacks.
CHARACTERISTICS:
- Volume: 40 liters
- Weight: 1.7 kg
- Main compartment (L × H × T): 30 × 50 × 19 cm
- upper upper pocket (L × H × T): 21 × 21 × 6 cm
- Side pocket (2 pieces) (W × H × T): 12 × 37 × 7 cm
- Main fabric: 600D polyester
- Fittings: Duraflex 40 liters modern parachute pack:
Thanks to its multilayer structure, the backpack has great rigidity and excellent ventilation. Fixed straps with anatomical silhouette. Two layers of foam and an Airmesh mesh for softness and ventilation. The best for shooters. The PALS cells for fixing the pouches are made by laser cutting in a reinforced fabric, which makes it possible to obtain thin-profile and flat-surface straps without hindering the application of the weapons. Front pocket with zip with dimensions, calculated for the pot of the Soviet army . . Velcro platform for fixing name and chevron ribbons. Removable logo included on Velcro. Behind the front pocket of the kettle is a concealed flat pocket with an entry from the top to carry the MPL (showel little sapper) manage. At the bottom of the pocket, there is a slot for the handle of the shovel. Wide removable belt. Side bolts, MOLLE cells for articulated bags. Reinforced bottom. The free outer area under the front pocket of the backpack is lined with MOLLE shoulder straps. Two large side pockets, unobstructed all the way up. Two detachable straps on the bottom and top of the bag to place additional cargo. Reinforced handle for loading / transporting the backpack. Available in Olive, Coyote (Desert), Black and Digital Flora Camo.
Reviews
Unfortunately there are no reviews yet, you can be the first.
Related products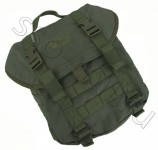 SSO Waist Bag Pouch MOLLE

€ 25.00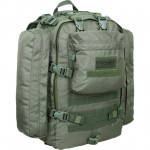 Splav Paratrooper M Backpack

€ 87.99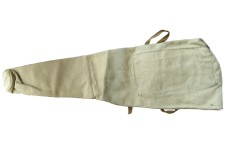 AK-74 AKS Kalashnikov Canvas Case Bag

€ 14.99
Out of Stock