SSO Waist Belt PC-31 RS-31 Black, Olive
Price: €

12.99

Quantity:
Color:

Description
Russian Tactical Military Waist Belt PC-31 RS-31 Black, Olive by SSO
Special belt designed to carry equipment. Equipment (bags, pouches of various types) are attached to the belt with the help of loops or metal hooks - clamps with sliding locks of the ALICE system. The belt is made from a rigid polyester tape 50 mm wide and 2 mm thick. The tape is sheathed from the inside with a soft velcro-type textile fastener and edged. The belt is fastened with a quick-release lock made of a high-strength polymer. The free ends of the belt are threaded into the adjusting slits of the polymer lock, fitted in volume and fixed with a rigid textile fastener and removable loops from the belt tape.

Reviews
Unfortunately there are no reviews yet, you can be the first.
Related products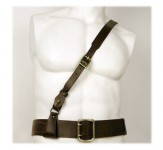 Officer Leather Belt Harness Baldric

€ 24.99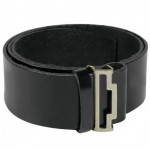 Soldier Leather Belt

€ 9.99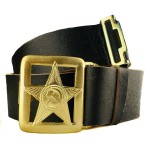 Soviet Army Leather Belt with Buckle Red Star Communist Hammer & Sickle

€ 13.99