Camping Stainless Steel Bowl Pot 4.5L (152 oz)
Description
Stainless Steel Bowl Pot 4.5L (152 oz)
Dimensions -240х170х160, volume - 4,5 l, weight - 0,8 kg
Video review and discussion here:
https://www.youtube.com/watch?v=WGTdpVU6ueM
This is a good quality certified product. Made of food grade stainless steel AISI 304. Made in Russia.
Welded seams, welding is performed in argon environment without the use of electrodes or fluxes.
You can mix salad in it, keep live fish or pick mushrooms and berries in it, but a fire is the place where it is essential.
It combines everything that is required for a cooking container in the field. It is lightweight, durable, thanks to the oval form it is logically packaged in a backpack and reliably mounted on field stove / fireplace.
A tight lid with folding handle accelerates the cooking process, protects against debris, and can also serve as a frying pan.
Reviews
Unfortunately there are no reviews yet, you can be the first.
Related products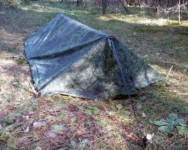 Ratnik 6SH120 Survival Shelter Tent

€ 39.99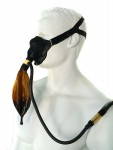 KM-15i Soviet Russian Pilot Flight Oxygen Mask

€ 37.16
Out of Stock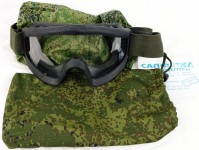 Ratnik Goggles 6B34

€ 74.99
Out of Stock