Survival Bracelet Hidden Knife
Description
Survival bracelet for outdoor enthusiasts. It is equipped with a hidden carry knife, which can help in the most difficult situations.
Specifications
Color: Black
Material: Paracord
Destination: Hiking, survival conditions, extreme, army, city
The bracelet is a great gift for any man. It is made of high strength metal alloy and parachute cord. Paracord is used in the manufacture of parachute slings, since it is able to withstand impressive loads. The bracelet can be loosened and 4 meters of the strongest rope are at your disposal.
Reviews
Unfortunately there are no reviews yet, you can be the first.
Related products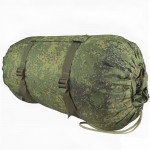 Army Standart Sleeping Bag

€ 47.95
Military Kneepads Cross Splav

€ 16.99
Out of Stock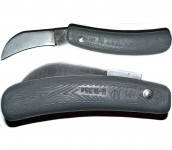 Old Soviet Russian Mushroom Picker Folding Knife

€ 9.99
Out of Stock