Vityaz Russian Spetsnaz MVD Patch
Price: €

5.50

Quantity:
Velcro:

Background color:

Description
1st Special Purpose Unit of the Internal Forces "Vityaz" patch. 
Embroidered. Sew on. High quality.
Made in Russia.
Size: 9,5 x 8 cm, 9cm diameter
Reviews
Unfortunately there are no reviews yet, you can be the first.
Related products
Russian SOBR Rapid Response Detachment SWAT Patch Set
€ 9.99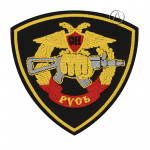 Rus' Russian Special Division MVD Patch
€ 5.50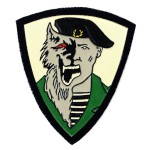 Russian Military Army spetsnaz patch - Werewolf Black beret
€ 4.50