Gas Lighter Red Star
Description
The metal lighter with the Red Star trim is an excellent gift for a man for any occasion.
Zippo gas lighter with Red Star trim
The lighter will be a great present in honor of the holiday. Laconic design: on a silver background there is a patch in the form of a five-pointed red star with a warrior in the center. Below are the golden sickle and hammer. The inscription in a semicircle: "Workers of all countries, unite. USSR".
Zippo lighters are practical and durable, can last more than a dozen years. They will be not only a pleasant, but also a valuable gift that will preserve the memory for many years.
Reviews
Unfortunately there are no reviews yet, you can be the first.
Related products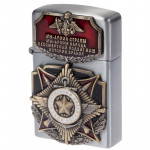 Gas Lighter Zippo Armed Forces
€ 14.99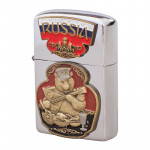 Russian Bear Gift Zippo Lighter
€ 14.99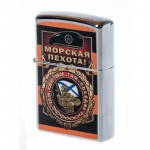 Zippo Lighter For the Marines
€ 14.99