KSF Vintage Soviet Russian Military Signal Flashlight Lantern Red Green 1974
Description
KSF Vintage Soviet Russian Military Signal Lantern Red Green 1974 Flashlight.
Commander (pocket) warning / signal lantern in a metal case. Presumably, it was released unchanged for a long period: from the fifties to the nineties of the twentieth century. Color black, the case is made of metal, on the back side is a strap for hanging. Designed for military use. Originally it was powered by 3336L Soviet battery (large square 4,5 V), but now you can use any other smaller size 4.5V battery with some adaptation.
It has a latch for storing a spare lamp inside the case. Can be fastened on a belt. Two filters (red and green) are built into the front cover, driven by levers.
Made in the USSR. 1974. In perfect unused condition.
Reviews
Unfortunately there are no reviews yet, you can be the first.
Related products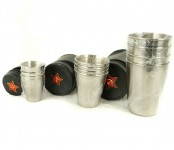 Set of 4 Stainless Steel Shots Vodka Shot Glasses Travel Pocket in Case 1 / 1.7 / 4.4 Oz
€ 7.42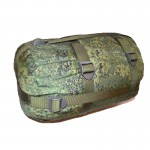 Ratnik Sleeping Bag
€ 69.99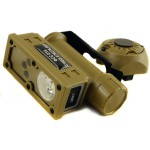 Ratnik Flashlight FSS-014
€ 34.99