Russian Army Bandana Hat Skull Cap Kerchief Berezka Yellow Birch
Description
Russian Army Bandana Hat Skull Cap Kerchief Berezka (or Beryozka or Yellow Birch)
Special forces camouflage Bandana.
72 cm x 72 cm x 105 cm.
Made out of 130 grams / square meter 35%/65% cotton - polyester fabric.
This is the optimal ratio. Different materials provides exceptional quality.
Synthetic threads base fabric give high physical and mechanical properties,
and cotton contributes to the comfort and convenience, good hygiene performance.

Comments
Unfortunately there are no comments yet, you can be the first.
Related products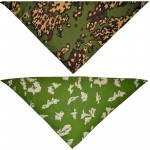 Russian Army Bandana Hat Skull Cap Kerchief Berezka KLMK / Partizan
€ 5.99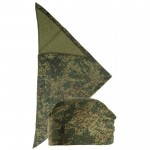 Russian Army Bandana Hat Wrap Skull Cap Digital Flora Camo EMP
€ 6.95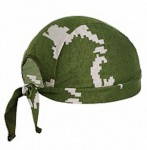 Berezka KLMK Beryozka Camo Bandana Hat Skull Cap Headwrap Ties
€ 4.99