Airborne VDV sleeve patch.
Price: €

4.99

Quantity:
Color:

Description
Original Russian military uniform sleeve patch
High quality embroidered patches. Standard Russian military sizes.black or blue.
Size 9 сm > 3.54inch
MADE IN RUSSIA!!!
The sign in Russian says: Russian Airborne Troops.
Reviews
Unfortunately there are no reviews yet, you can be the first.
Related products
Strongest Wins - Russian VDV Airborne Patch - Black
€ 3.99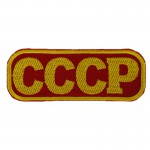 Soviet CCCP USSSR Sleeve Patch Embroidered Red
€ 5.99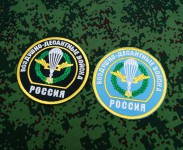 Airborne VDV sleeve patch.
€ 4.99