Russian Navy Uniform Visorless Hat
Price: €

18.99

Quantity:
Hat size:

Main badge:

Hat color:

Description
Russian Navy Sailor Uniform Visorless Hat Beskozyrka Black.
Also known as Beskozyrka in Russian, which means visorless, this type of hat is used by sailors in many countries.
Comes complete as pictured with band and metal badge attached.
Reviews
Unfortunately there are no reviews yet, you can be the first.
Related products
Soviet Army Border Guards Uniform Visor Hat
€ 49.99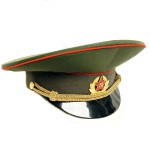 Field Khaki Olive Russian Army Military Visor Hat Soviet
€ 34.99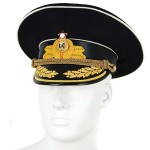 Soviet Navy Admiral Uniform Hat
€ 69.69