Russian Navy Visorless Hat St. George's Ribbon
Price: €

19.99

Quantity:
Hat size:

Description
Russian Navy Sailor Uniform Visorless Hat with Bands (St. George's Ribbon) Also known as Beskozyrka in Russian, which means visorless, this type of hat is used by sailors in many countries. Comes complete as pictured with band and metal badge attached. The ribbon of Saint George (also known as Saint George's ribbon and the Georgian ribbon is a widely recognized symbol of remembrance of the Soviet people who fought in the Great Patriotic War, WWII. The ribbon consists of a black and orange bicolour pattern, with three black and two orange stripes. It appears as a component of many high military decorations awarded by the Russian Empire, and the current Russian Federation. Sailors of ships that showed outstanding courage in a battle were awarded with the right to wear St. George's Ribbon on the visorless hats.
Reviews
Unfortunately there are no reviews yet, you can be the first.
Related products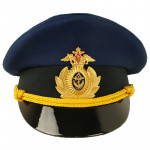 Navy Visor Hat

€ 34.99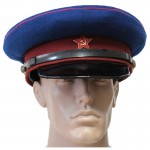 Soviet NKVD Officers WW2 Visor Hat

€ 39.95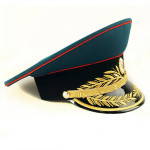 Soviet Military General Uniform Visor Hat

€ 39.95