Perforated Leather Summer Boots
Price: €

64.99

Quantity:
Size:

Description
The main advantages of this model are lightness and ease of use, which makes it more comfortable. Small holes on the tibia part create air ventilation, therefore it is recommended to wear during the summer period of time. Side zipper for super fast convenient putting on and taking off. Widely used by Russian military and private tactical divisions. Perfect fits for airsoft players, hiking, outdoor activity.
Material of top: genuine chrome leather Floter (1.6-1.8 mm)
Lining material: microfiber breathable material.
Outsole material: rubber of increased wear resistance, oil and petrol resistant (± 50 С)
Toe and back: reinforced from thermoplastic material
Sole attachment method: Glue stitch.
Height: 23 cm
Weight: 860 gr
Made in Dagestan, Russia. High quality. Sizes available.
Reviews
Unfortunately there are no reviews yet, you can be the first.
Related products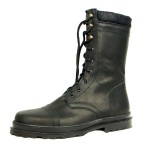 High Military Leather Boots
€ 45.70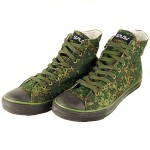 Russian Digital Flora Camo Sneakers Trainers
€ 34.99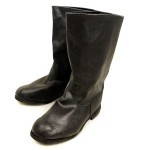 Soviet WW2 Jack Boots
€ 44.99