WW2 Medic Shoulder Bag
Description
New, unused Soviet military surplus corpsman shoulder bag. (empty - no medicines included). Dimensions approximately 30x30 cm.
These bags with set of medicines intended for emergency medical assistance to wounded and infected people. It is standard means of Armed Forces Medical Service of the Russian Federation, and a number of similar units of internal troops and civil defense and emergencies. The kit is designed to provide medical first aid on the battlefield, or in the centers of mass of sanitary losses from natural disasters, man-made disasters, terrorist attacks, use of weapons of mass destruction. Can be used by people who passed a special instruction on first aid. Secondary medical education is not compulsory, although desirable. The main task assigned to the medic - user of this kit - eliminating the immediate threat to life and the most rapid delivery to place where more skilled care will be provided.
Reviews
Unfortunately there are no reviews yet, you can be the first.
Related products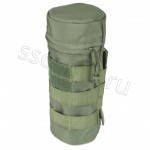 SSO Molle Pouch for Thermos Bottle Lens Olive / Digital Flora Camo

€ 13.99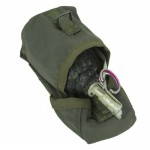 SSO PRG1 MOLLE pouch hand grenade

€ 9.00
Out of Stock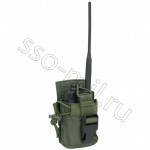 SSO PRS-2 Molle Radio Pouch

€ 9.99