SVT Tokarev Sniper Rifle Military Instructive Poster
Price: €

24.99

Quantity:
Size:

Description
SVT Tokarev Rifle Soviet Russian Military Instructive Poster These formally CLASSIFIED and SECRET - Soviet military instructive posters were previously hidden from the world behind the IRON CURTAIN. Exclusive Museum Quality reprints. Attractive And Colorful Artwork. (The Pictures Don't Do Them Justice). Full 4 Color Printing on Sturdy 80 lb. Poster Stock Paper Perfect For Framing.
Posters will be Carefully Rolled up and Delivered in a Sturdy Cardboard Tube. Lamination Is A Terrific Option!
1. It Makes The Colors Deeper & Richer.
2. Its Totally Impervious To Moisture, Rips & Tears.
3. It Adds a Layer of UV Protection To Prevent Fading.
Reviews
Unfortunately there are no reviews yet, you can be the first.
Related products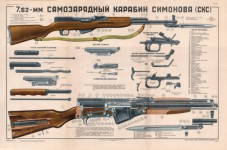 SKS Simonov Rifle Soviet Army Instructive Poster

€ 29.99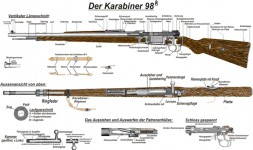 WW2 German Kar98k Sniper Rifle Instructive Poster

€ 24.99
RPG-7 Russian Soviet Anti tank Grenade Launcher Instruction Poster

€ 24.99