AKSU-74 Canvas Case Soviet Russian Military AK Short
Price: €

16.50

Quantity:
4 cell Soviet AK mag pouch:

Description
Genuine Soviet military surplus canvas case for AKSU-74 (Avtomat Kalashnikova Skladnoi Ukorochenniy). S (Skladnoi) means folding (buttstock). U (Ukorochenniy) means shortened.
AKSU is a popular AK version among various rapid deployment special forces and is also called KSUsha (Ksenia - popular Russian female name) with love.
Unused Russian military surplus.
Reviews
Unfortunately there are no reviews yet, you can be the first.
Related products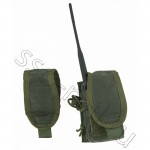 SSO MOLLE Radio Pouch PRS-3

€ 14.99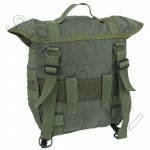 SSO Waist Bag Pouch SPP

€ 20.00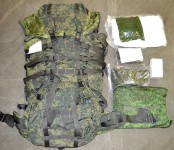 6B38 KBS-BM Russian Military Equipment Set Combat Vehicle Crew

€ 299.00
Out of Stock