Maska Sch-1 Helmet Replica
Price: €

163.00

Quantity:
Description
Rare famous russian special forces helmet Maska-SCh1 airsoft replica.High quality. Made of impact resistant fiberglass, real weight, real steel visor 2mm, real straps.
One size fits all. Maska-1SCh helmet was in use by the Russian MVD until being largely replaced by the aluminum ZSh-1-2. Used by russian spetsnaz during counter-terrorism raids.
Reviews
Unfortunately there are no reviews yet, you can be the first.
Related products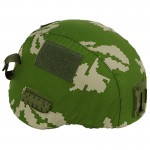 6B47 Helmet KLMK Cover
€ 9.95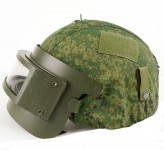 Altyn Helmet Cover EMR
€ 13.49
Army Tanker Helmet
€ 89.95