Soviet Army WWII Backpack Rucksack
Description
Soviet / Russian Red Army Soldier Uniform canvas backpack Veschmeshok (also called Sidor). WW2 type.
New, never used! Perfect Condition! Came from a military warehouse. Original Soviet-made army surplus. Made 1960-1970. Dimensions 40 x 60 cm.
These very comfortable and cheap. These backpacks are used by Russian army since WW1.
Durable, reliable, convenient rucksack. Great for any outdoors activities. A collectable item!
Reviews
Unfortunately there are no reviews yet, you can be the first.
Related products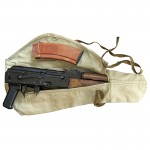 AKSU-74 Canvas Case Soviet Russian Military AK Short
€ 16.50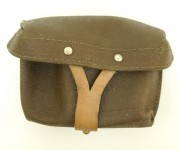 Soviet Russian Mosin Rifle Pouch KO-91 Tarpaulin USSR
€ 9.99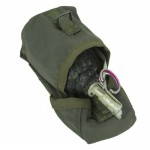 SSO PRG1 MOLLE pouch hand grenade
€ 9.00