Splav Backpack 50L Bercut
Price: €

125.95

Quantity:
Description
Tactical backpack with comfortable external pockets
Fixed straps with an anatomical silhouette. Two layers of foam and an Airmesh mesh for softness and ventilation. Top braces. PALS cells for attaching pouches are made by laser cutting in reinforced fabric, which provides the straps with a thin profile and a flat surface, without interfering with the use of weapons
Thanks to its multilayer structure, the back has high rigidity and provides excellent ventilation.
Detachable wide belt. Side braces, PALS cells for hanging pouches
Ties with fastexes on the top and sides of the satchel to reduce excess volume and relieve the load from the zipper
The main compartment is unfastened to the bottom, the satchel can be fully opened
Inside the main compartment there is a large flat pocket on the back side and several flat pockets for small items with zippers from a mesh on the front wall
Large front zippered front pocket. The excess volume is pulled by the lacing in front, the ends of the cord and the latch are brought inside the pocket
Lower front pocket, zipped
Zip bottom side pockets
Chevron Velcro and detachable logo included
The upper side surface of the satchel is lined with PALS cells for hanging pouches
The bottom from the inside reinforced by the thesis
Reinforced top carry handle
Slings with slots for securing cargo at the bottom and on top of a satchel
CHARACTERISTICS
Volume: 50 L
Weight: 2.11 kg
Main compartment (WxHxT): 33 × 55 × 19 cm
Top front pocket (WxHxT): 33 × 33 × 8 cm
Lower front pocket (WxHxT): 33 × 15 × 8 cm
Lower side pocket (2 pcs) (WxHxT): 14 × 24 × 7 cm
Main fabric: Polyester 600D
Hardware: Duraflex®
Zippers: SBS®
Reviews
Unfortunately there are no reviews yet, you can be the first.
Related products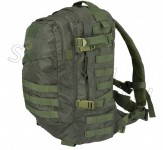 SSO Adler Assault Backpack 35L
€ 79.95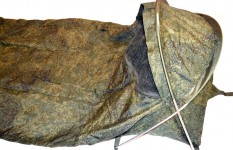 Military Waterproof Sleeping Tent
€ 59.95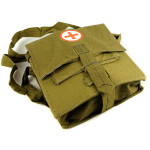 WW2 Medic Shoulder Bag
€ 24.99