Soviet WW2 Jack Boots
Price: €

64.99

Quantity:
size:

Description
Russian Army Jack Boots.
Classic old Soviet military soldier type nailed soles, without sidestrap. Very cheap and extremly durable. About 40 cm high. 40 cm calf.
First time has been presented in the middle of World War 2 (WWII), these russian army boots have seen many conflicts - WW2, Afghasistan Wat, Chechen Wars and many other.
The boots were used by Soviet and Russian soldiers till about the beginning of the 21st century.
And they are still produced now for use by construction and other tough workers.
Reviews
Related products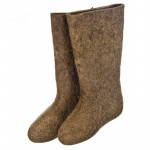 Russian Valenki

€ 29.99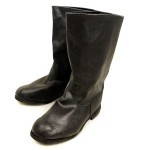 Soviet WW2 Jack Boots

€ 64.99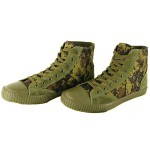 Russian Military Trainers Sneakers

€ 34.99